Warm Tip: If you want to know more information, like quotation, products, solutions, etc., please Click here ,and contact us online.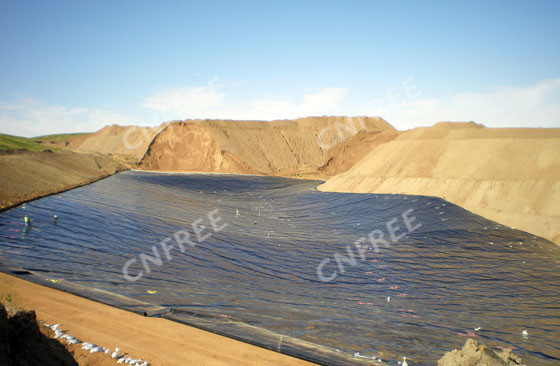 Project Introduction
Using sodium cyanide as gold leaching reagents at the early stage, great economic indicators were achieved in the 300tpd gold heap leaching plant in Mongolia. However, because of the high toxicity of sodium cyanide, it is easy to cause a major accident and leads to unimaginable consequences if not well used and managed.
In addition, responding to the call of the corresponding national environmental protection department to achieve the goal of "Green Mines-Environmentally Friendly Gold Leaching", the project leader decided to find new gold dressing reagents. In a conversation with a friend, the person in charge of the project learned that CNFREE gold environmental leaching reagent is widely used in global gold ore heap leaching plants and achieves fairly ideal economic benefits due to its low toxicity, environmental protection, high leaching rate, strong anti-interference ability, easy-to-use, and strong adaptability.
Gold Leaching Process
On the laid pile, spray system was set up to spray the CNFREE gold environmental leaching agent. After reacting with the ore heap, the gold solution (your liquid) is oozing out from the bottom of the pile and flows into the pregnant solution pool.
Process Indicator
Subsequently, the project leader purchased some CNFREE gold environmental leaching agent from YANTAI ITAO MINERAL PROCESSING REAGENTS CO., LTD. Through a cycle of industrial application test, the final leaching rate was 76%, adsorption rate was over 99%, the total recovery rate was as high as 76%, and average drug consumption was 205g. Since then, the two sides have reached a long-term cooperative relationship.