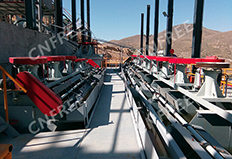 Gold extraction refers to the process of separating gold from gold-bearing ore. The content of gold in nature is low. In order to extract gold, it is usually necessary to first crush and grind the gold ore and use the extraction method to separate gold from the ore. For different gold-bearing ores, the selection of gold extraction process is different.
2019-08-22 16:54:32 Views:3607
【Learn more】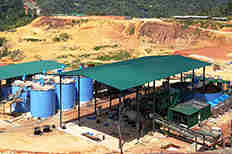 Gold cyanidation is a main gold ore beneficiation process nowadays that extracts and enriches low-grade gold with cyanide by converting the gold to a water-soluble coordination complex.
2019-07-02 18:11:29 Views:9045
【Learn more】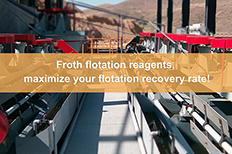 Flotation reagent usually refers to a group of mining chemicals used to adjust the floatability of minerals in mineral froth flotation process, which can artificially increase the difference in wettability between various minerals, thereby achieving the separation of useful minerals and gangue minerals.
2019-07-02 18:10:30 Views:3008
【Learn more】