Warm Tip: If you want to know more information, like quotation, products, solutions, etc., please Click here ,and contact us online.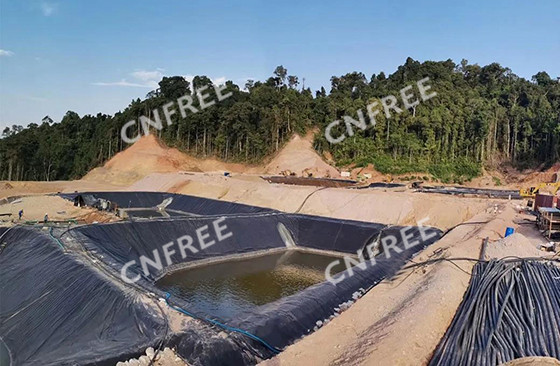 Project Introduction
The 700tpd gold vat leaching project is located in Indonesia.In the ore of the project, gold is the only recyclable element with a grade of 2.6g / t.Because the local government banned cyanide pollution, the person in charge of the project turned to CNFREE Mining Reagent Co., Ltd for help
Gold Leaching Process
The 700tpd gold vat leaching plant adopt the process: ore crushing and washing + pool leaching absorption + activated carbon acid washing regeneration + smelting. The mainly used machines of the project are hammer crusher, trommel, agent agitation tank, carbon adsorption column, desorption electrolysis system, pickling tank, cone agitation tank and high-frequency gold melting furnace. The project previously planned to use sodium cyanide to extract gold. However, because sodium cyanide is highly toxic and will cause harm to the ecological environment, it was finally selected CNFREE gold environmental leaching reagent. Finally, without changing the original process and equipment, the beneficiation indicators and economic benefits have reached expectations.
Process Indicator
At present, the 700tpd gold mine project in Indonesia has been successfully put into operation, and the whole plant is in stable operation. Finally, the gold ingots with purity higher than 80% were obtained after smelting. The actual gold recovery rate reaches 85%.CNFREE's reliable product quality and service have also been strongly affirmed and recognized by the person in charge of the project.